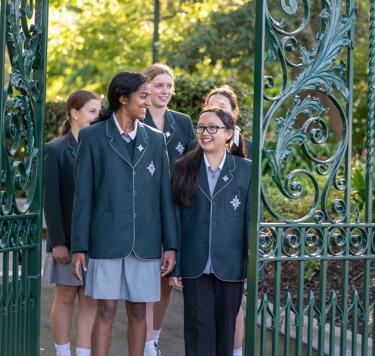 Fees and payments
We recognise that an MLC education is a substantial investment in your daughter's future and thank you for considering enrolling your daughter at our College.
Fees are subject to annual review so that the College maintains the highest quality of education and to ensure that our excellent facilities are maintained and improved.
The Chair of Board informs the community of the next year's fee schedule in September each year.
View and/or download a full schedule of fees and payment information below.
Online payment options
Application and enrolment fees are paid only via a secure online credit card payment gateway.
A credit card surcharge applies to all credit card payments:
Visa, Mastercard or American Express: 1.08%
Diners Club: 1.73%
Please refer to our Full Terms and Conditions.
For current MLC families
Parents/guardians of current students can utilise BPay using the reference number on their invoice. Alternatively, to make payment for all invoiced school fees, including co-curricular, education outdoors, other miscellaneous fees and the voluntary tax deductible contribution to the MLC Building Fund, or the voluntary annual Parents' Association Levy, login to the myMLCfamily portal to make payment using the online payment gateway via credit or debit card.
Payment Options and 2024 Billing Cycle Information (PDF)
For non-MLC Families (non-MLC students who are enrolled in MLC Gymnastics, MLC Dance, MLC Cheerleading and MLC Swimming).
To make a credit card payment for your fees, you will be redirected to the Online Payments portal, where you will be required to enter your customer code and invoice number to make an online payment.
Please note:
We are aware of intermittent technical issues. If payments cannot be processed, please try again later.
To avoid the possibility of duplication, please check your email prior to re-submitting your payment.