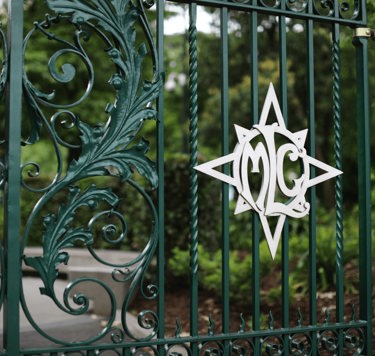 Meet our Board of Directors
Our Board of Directors, alongside our College Management Team, incredible teachers, and educational support staff, guide the College with their valuable personal qualities, depth of experience, and knowledge in service to MLC's vision, mission and values.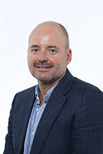 Simon Martin, Chair
Simon has had an executive career in finance and strategy roles, principally in technology-based companies. Simon is now an investor in, and a director of, a number of private technology companies including Sendle, Profectus Group, Agility CIS and MyPlanManager. Simon and his wife, Anna, have five children, including three daughters, the youngest two of whom are at MLC.
Lucia Cade
Lucia is an experienced non-executive director with a professional engineering and commercial background. Her portfolio spans utilities, advanced manufacturing, waste recycling, clean energy research and engineering. Prior to becoming a non-executive director Lucia held operational, executive and advisory roles in infrastructure, utilities and professional services working in global technical services, listed companies, significant government organisations and private enterprise.
Lucia is an Old Collegian, a member of Chief Executive Women, a Fellow of the AICD and Engineers Australia. She and her husband David have 3 children.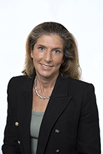 Abi Cleland
Abi Cleland has extensive global experience in strategy, M&A, digital and running businesses. This has been gained from senior executive roles at ANZ, Amcor, Incitec Pivot and as Managing Director of 333 Management, after starting her career at BHP working in Australia and Asia.
From 2012 to 2017, Abi set up and ran an advisory and management business, Absolute Partners, focusing on strategy, innovation and building businesses leveraging disruptive change, for large corporates and entrepreneurial businesses.
Over the last 5 years Abi has focused on being a Director for leading ASX companies; Coles, Computershare, Orora and Sydney Airports as well as Chairing a fintech company.

Dr Susan Dickinson
Dr Susan Dickinson, PhD (Melb), MEd(EdAdmin), MMus, Cert.Management Excellence (HBS), GradDip Adolescent Health & Welfare (School of Medicine and Dental Sciences, Melb), GradDipTheology (Trinity School of Divinity) AMusA, FACE, MACEA, MAICD, is the immediate former Principal of Loreto Mandeville Hall Toorak, and is a truly accomplished woman in her own right. 
Dr Dickinson began her teaching career with the Victorian Department of Education, later transferring to the Catholic and Independent Schools Sector.  In addition to her role as Principal, Dr Dickinson has contributed to an impressive list of groups, Committees, Boards and Director-ships. She has been a Member of the Board of State Executive of AHISA, a Member of various committees of the PAVCSS (Catholic Principal's Association), Chairperson of Girls Sport Victoria (GSV), Deputy President and Director of the Invergowrie Foundation and Chair of the Invergowrie Grants Committee, Director of the Board of Mary Ward International (MWIA) and Chair of Mary Ward International Grants Committee, former Director of Mount St Joseph Girls' School Altona West.
Dr Dickinson worked over 15 years with the Victorian Curriculum and Assessment Authority (VCAA) as Chairperson and Chief Examiner for all music studies at VCE level and remains actively interested and involved in curriculum design and development.
She is currently a member of the Education and Strategy Board for MACS, and a Director of Pathways.

Dr Amanda Green
Dr Amanda Green is an accomplished people executive and Board Director with significant expertise in employee experience, culture and transformational change.  She has held a number of senior positions at leading organisations such as Movember, PwC, Richmond Football Club (AFL), Australia Post, National Australia Bank and Telstra. Amanda has leveraged her broad industry experience to contribute to a range of Committees and Boards with a focus in Australian sporting organisations.   Amanda and her husband Marc have one daughter who currently attends MLC.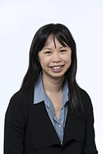 Gabrielle Lim
Gabrielle's experience as an entrepreneur, advisor and banking specialist to the not for profit and institutional sectors provides her with relevant industry insight and technical abilities. She is currently the Director of her own businesses and has previously acted in an advisory capacity to the Board of YMCA Victoria Inc and as a Senior Associate within Institutional Banking at NAB. Gabrielle is a Past President of the MLC Old Collegians' Club.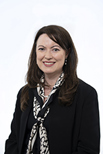 Carmel Mulhern
Carmel is Group General Counsel and Group Executive Legal & Governance at the Commonwealth Bank. Prior to joining CBA in 2020, Carmel held various senior executive positions at Telstra over 20 years, most recently as Group General Counsel and Group Executive Legal & Corporate Affairs where she was responsible to the CEO and Board for Legal, Government Relations, Media, Communications, Regulation, Compliance, Sustainability, Rural & Regional Affairs. She has also been the Telstra Company Secretary. Carmel has taught law at Monash University and is the author of 2 legal textbooks. Carmel is a member of Chief Executive Women (CEW). Carmel and her husband, Peter, have 3 children, with both daughters currently attending MLC.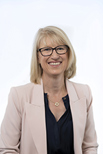 Claire Rogers
Claire Rogers is a strategic leader with deep expertise in driving growth, innovation, and transformation across a broad range of financial services and for purpose entities. A social innovator with entrepreneurial skills, she has successfully led large and small organisations across multiple industries to achieve growth through digital.
Previously chief executive of World Vision Australia, the country's largest not-for-profit organisation, and with extensive global and local experience in multiple financial services divisions of ANZ including a stint as Head of Digital Banking, she has consistently led organisations to deliver on their purpose and commercial potential.
Claire is a director of Melbourne Business School (MBS), and Duty of Care Pty Ltd, a SaaS start-up in accreditation management. She was also the Chairman of Ridley College, Melbourne from 2009 to 2016. She is currently assisting several digital and new business start-ups to achieve scale and Managing Partner of CEO Mastermind Advisory Services.
Claire is a member of Chief Executive Women (CEW), the AICD and Scale Investors, an angel investor network focused on female founders.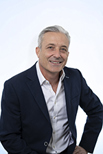 Brian Sands
Brian is an experienced Director and Executive. Having held senior management and executive level roles over an extended period in both private and public companies in the property and construction space, he is a specialist strategy and risk advisor engaged by Boards and Management teams to design and deliver organisational and project level transformation strategies. Brian's skill set provides further strategic insight and guidance to the College in an exciting period of development.
Brian and his wife have been MLC parents since 2001. Their eldest daughter completed Year 12 in 2014 and they currently have two other daughters at MLC, both having commenced at MLC Kindle.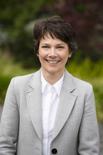 Julia Shea, Principal 
Julia Shea commenced as MLC's ninth Principal at the start of 2023.
Julia is a leading advocate for all-girls education; and has extensive experience in education in a single-sex setting, a background in maths and science and a track record of driving educational excellence.
Prior to MLC, Julia was the Principal of St Peter's Girls' School, an ELC to Year 12 Anglican School in Adelaide, for nine years. Julia has also worked at two pre-eminent boys' schools in Sydney – Sydney Grammar School and Newington College.
Julia holds a Master of Educational Administration, a Bachelor of Science and a Diploma of Education. Mathematics is her passion, and she has co-authored a series of HSC Mathematics textbooks for Cambridge University Press.
The Principal is appointed by the Board, is the Chief Executive Officer of the College and is responsible for its management and development.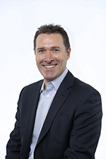 Adam Watson
Adam is the Chief Executive Officer of APA Group, one of Australia's largest energy infrastructure businesses. Adam has also held senior executive roles at Transurban, Melbourne Airport and BlueScope Steel, spanning finance, strategy, corporate development and operations. He has served on several subsidiary and joint venture boards in Australia, the USA and India and was an advisory board member of FM Global, the largest commercial property insurer in the USA.
Adam and his wife Jodie, an MLC alumna, have two children, one of whom currently attends MLC.

MLC Constitution and Stakeholder Members
The following are the elected Stakeholder Members of the College:
Lachlan Bruce (current parent, Consultant)
Angela Dally (current parent, Corporate Lawyer)
John Fergusson (current parent, Executive Director)
Davida Forshaw (Old Collegian, Airline Pilot)
Venita Hudson (Old Collegian, Psychologist)
Ingrid Morgan (Old Collegian, Clinical Psychologist)
John Nicopoulos (current parent, Company Director)
Dr Sally Ng (Specialist Plastic Surgeon)
Dr Anne Turner (Old Collegian, Senior Lecturer)
Layce Vocale (Old Collegian, TSA Senior Consultant)