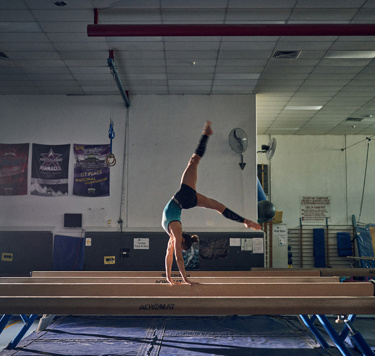 Where students discover new interests
MLC's range of co-curricular activities is one of the largest and most varied of any school in Australia, ensuring we are the girls' school of choice for learning that goes beyond the classroom.
We choose to use the term "co-curricular" rather than "extra-curricular" because we believe informal learning - those activities that sit alongside academic learning - is crucial to our students' development. When the whole school experience is engaging and positive, learning and achievement naturally follow.
Research supports this observation, showing how participation in co-curricular activities is linked to positive academic outcomes, such as students' grades and educational aspirations, improved attendance, pro-social behaviours, and more positive development generally. 
While co-curricular activities are optional to participate in, they make for fulfilling lunchtime and after-school experiences. We encourage all students to participate in one of our various sporting teams, or music ensembles, or to join one of our many student clubs such as Auslan, Japanese, French, Coding, Chess, and Book Bugs, so they may discover and nurture their individual interests and talents. Students also often find their passion through engagement with one of our student action groups such as the Green Team or Global Committee.
The ethos of co-curricular learning at MLC is simple: make new friends, get involved and embrace new challenges. House activities, sports, student clubs, and even international trips and tours await - and every student is welcome.