Melbourne's leading all girls' school
There's nothing like exploring everything that interests you. There's nowhere like MLC.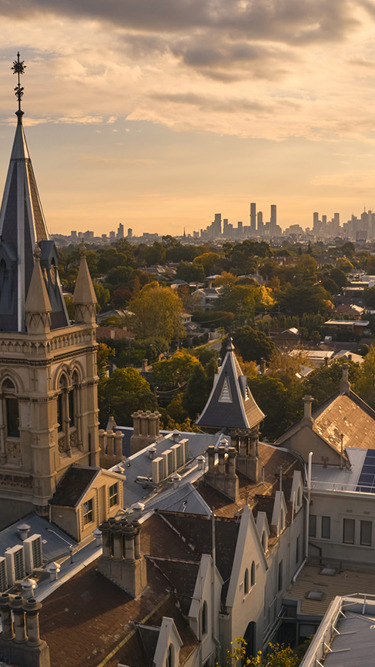 A girls' school like no other in Victoria
Explore our campus and on-site facilities, purpose-built to enrich our students' learning and development.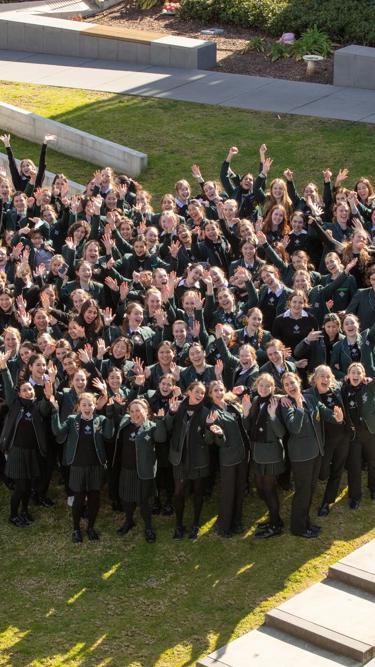 Our exceptional VCE, IB, and NAPLAN results
MLC consistently ranks among the top 1% of private schools in Victoria for both Primary and Secondary education.
Home
Welcome to MLC
Established in 1882, Methodist Ladies' College has long been recognised as one of Melbourne's finest independent Prep to Year 12 day and boarding schools for girls and a leader in co-ed Early Learning. MLC is renowned for our extensive curriculum and co-curricular choice, innovative approach to education and wellbeing, inspiring learning environments, and outstanding academic results.
As a non-denominational, open-entry College, we offer an inclusive and welcoming environment, where our students are empowered to be confident and resilient global citizens who possess the skills, knowledge and attitude to thrive throughout their schooling, and in an ever-changing world.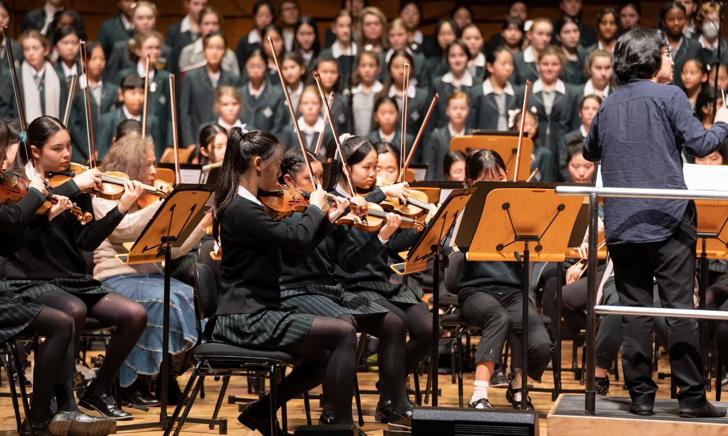 Unrivalled opportunity
Our College offers one of the most extensive and engaging curriculums and co-curricular offerings of any Australian non-government school. With over 60 subjects on offer across VCE, VCE VET and IB, diverse learning pathways across both secondary and primary school, and over 30 sports, and 20 music ensembles for all ages and abilities, MLC students are empowered to explore all their interests and talents.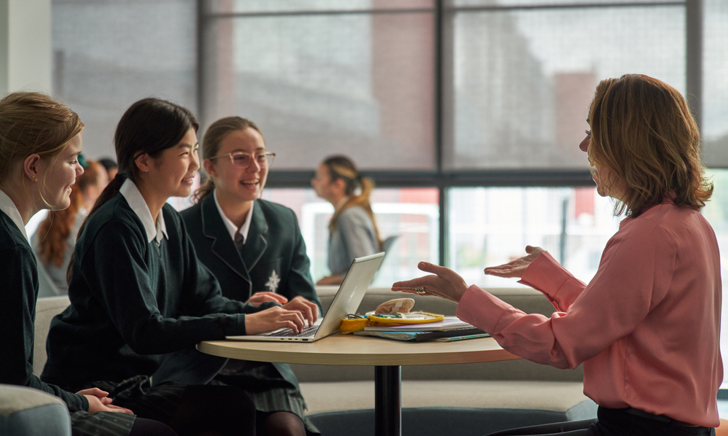 Incredible teachers
Our students are supported by some of the best primary and secondary teachers in Melbourne. We provide our educators with extensive professional development so that we can proudly boast the most up-to-date and effective teaching methods and practices in the state. Furthermore, we have the advantage of providing one of the lowest student-to-staff member ratios of any Victorian all girls' school.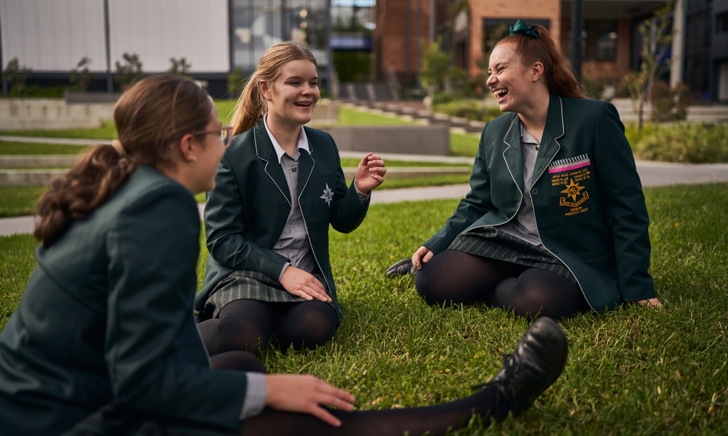 Prioritised wellbeing
MLC students benefit from an evidence-based wellbeing approach across all year levels, providing students with the personalised support and a network of support necessary to thrive at school. We pride ourselves on supporting, nurturing and safeguarding our students' emotional, spiritual, mental and physical wellbeing.
Our values
Top NAPLAN results and ATAR scores consistently put us at the forefront of Melbourne's leading all girls' schools, but it is our values that makes MLC the warm, welcoming and inclusive College where girls can excel. Our values guide our College culture and the behaviours, actions, and attitudes we expect of students, staff, and our wider community. Our values have been developed in consultation with our staff and students and reflect both our outstanding educators and our proud student voice.
Engage with Respect
Aspire with Responsibility
Act with Compassion
Explore with Courage
Our Year 12 results
MLC holds one of the highest VCE and IB rankings in Victoria, with our students consistently achieving within the top 1% of ATAR scores in the state.
Academic Performance
Our exceptional students
To get to know MLC, you must get to know our students - the heart of everything we do at the College. Their diverse stories of achievement, such as in sport, music, science, the arts and more, demonstrate our long tradition of excellence, innovation, and commitment to the education of tomorrow's young women.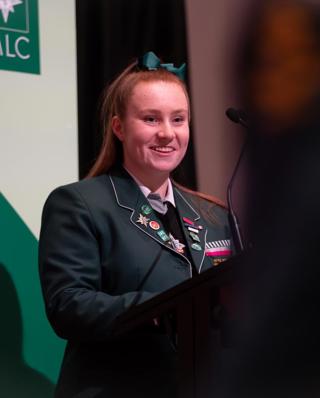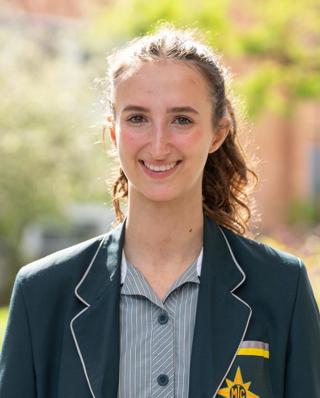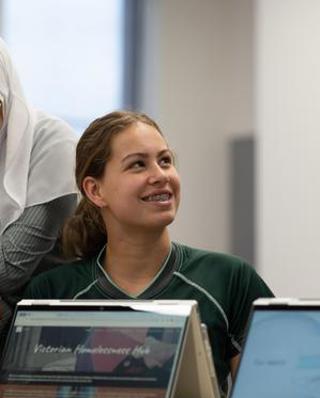 House activities are highlights and everyone gets involved. At house events, fun and joy have zero bearing on athletic ability!
My teachers have helped and supported me in all elements of my studies and also challenged me, which helped me believe in myself.
I've been on the swim team since Year 4 and also in a range of sports such as hockey, snow sports and water polo. I especially enjoy meeting new people and learning new skills.
Our leadership
Meet some of the world-class leaders and educators behind MLC's educational excellence. Our leadership is dedicated to the wellbeing, development, learning, and opportunities available to our students so they, in turn, are inspired to be citizens the world needs.
Leadership and Governance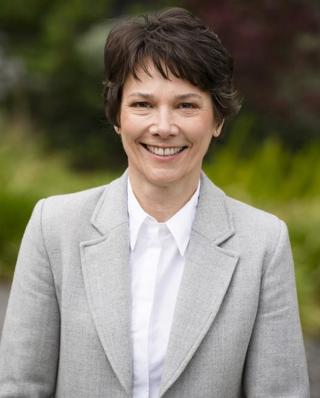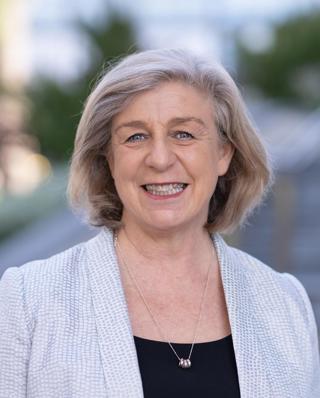 Margaret Horton
Senior Vice Principal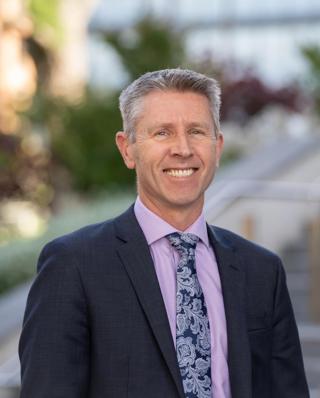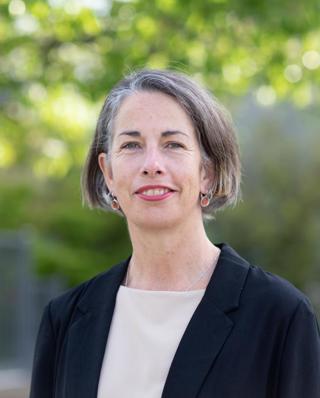 Louise Peyton
Head of Junior School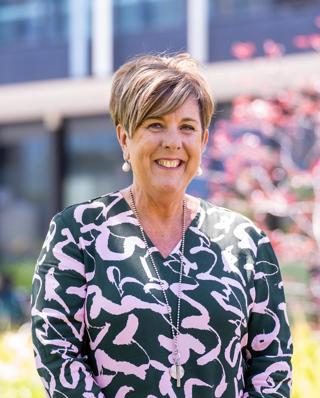 Cathie Ireland
Head of Junior Secondary School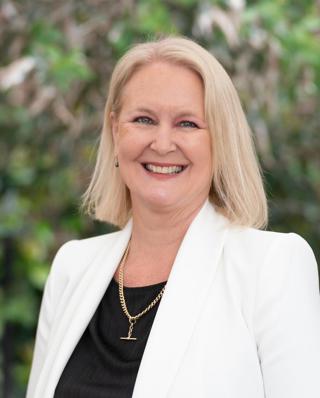 Melissa Lange
Head of Middle School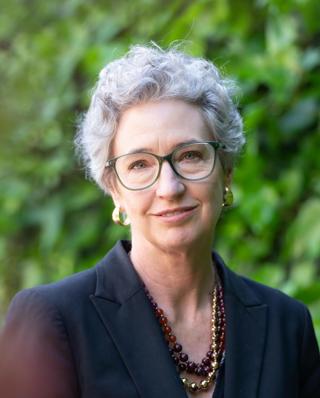 Dr Jennifer Bailey-Smith
Head of Senior School
Schools are about community. Education is about people; more specifically, it's about relationships.
With a long tradition of progressive subject pathways, MLC ensures that we offer the best curriculum choice for girls in Victoria.
By valuing each student's individuality, we ensure that their interests and passions can be nurtured.
I collaborate with staff, students, and parents in the creation of a supportive and challenging learning culture.
I guide our students in their transition from primary school into secondary school, so they can be the best version of themselves.
I support every student in realising her potential: in academia, in co-curricular, in leadership opportunities, in friendships."
I encourage our students to develop real-world readiness while pursuing their personal and academic goals for life beyond the Krome Gates.
Begin your enrolment journey
As soon as you start the enrolment process, you become part of the MLC family. We are non-denominational and welcome applicant families from all backgrounds, cultures and faiths.