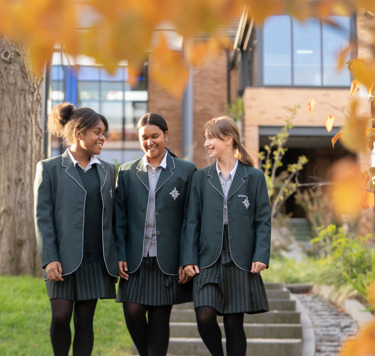 Sustain and transform girls' education
Donations enable the best possible learning environment and experiences for MLC students. Your philanthropic gift will leave a lasting positive impact on the education of generations of girls and young women.
Philanthropic giving truly sustains and transforms our College programs, scholarship offerings, and facilities. The MLC Foundation works in partnership with the College Community to provide our current and future students with unrivalled opportunities.
Since its foundation in 1882, MLC has been at the forefront of education for women. Much of the development and evolution of the College has been achieved through the generosity of previous generations of families and alumnae – keen to see the College remain strong and its students thrive.
Donors can choose from various giving initiatives that make a real difference to our students' lives. Our goal is to ensure MLC continues to be a leading girls' school in Victoria, Australia, and a beacon for girls' education worldwide. There are many ways to support our mission, including participating in our annual Giving Day, leaving a gift in your will, funding scholarships for those who otherwise would not be able to attend MLC, and supporting our special building programs.

Every member of the MLC Community has the opportunity to contribute to a vital project that will have an immediate and tangible impact on our students and staff. We invite you to join us and the College Community by supporting one of MLC's tax-deductible funds. Every gift, no matter the size, is greatly appreciated – and we thank you for your kind support.
The impact of giving
A great school has a caring Community that believes in its purpose. Philanthropic projects at MLC develop and promote a strong future for the College, where every student is supported.

Some projects and programs that have been made possible due to philanthropic support include: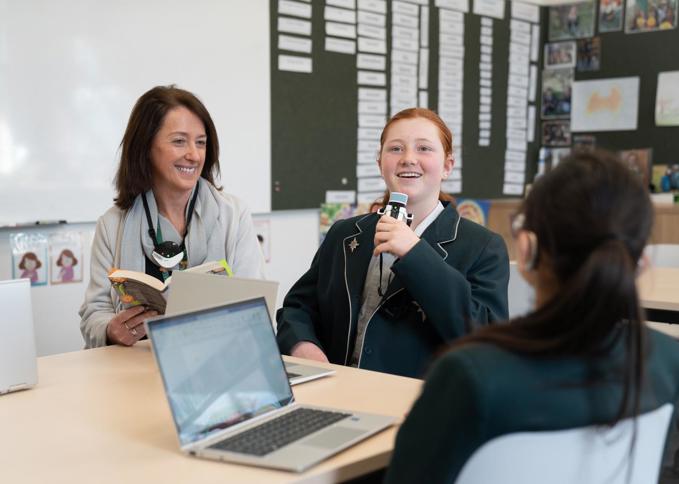 Deaf Integration Program
In 2021, the College was fortunate to receive a transformational gift from a generous MLC parent for our Deaf Integration Program (DIP). The gift enabled the purchase and installation of acoustic augmentation equipment across the College. Forty-six classrooms received Soundfield systems, which increase sound by 15-20 decibels and evenly distribute sound throughout the room, enabling the teacher's voice to be heard over background noise. Roger Wall Pilots were also installed into 21 rooms across five College buildings to provide acoustically treated learning spaces. Each wall-mounted device automatically connects students' receivers to the sound network as soon as they enter the room.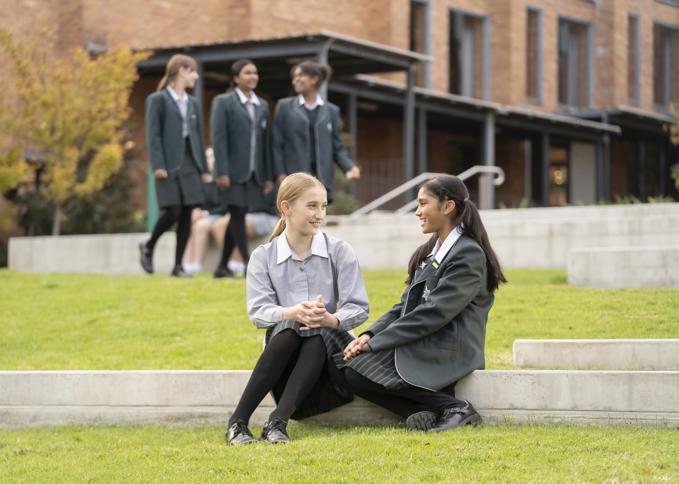 MLC Indigenous Scholarships
The College continues to encourage support for MLC's Indigenous Scholarships program. This year, we have welcomed 11 Aboriginal students at the College, some of whom are boarders, while others are day students. Ranging from Years 7 – 12, they come from many different communities across Australia, including Koori (Victorian) students from Monero (Lakes Entrance), Gunai Kurnai (East Gippsland), Wurundjeri (Melbourne), Yorta Yorta (Murray and Goulburn River), Larrakia (greater Darwin region, Katherine and Jabiru.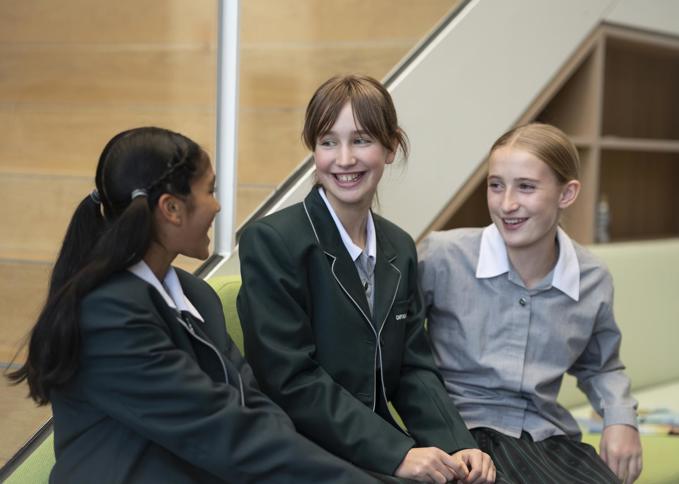 Principal's Means-Tested Scholarships
Principal's Means Tested Scholarships benefit students from a broad range of means-tested cohorts, including our Boarding students. In 2022, Principal's scholarships were awarded to seven day students from Years 7 – 12, four Boarding students from Years 10 – 12, and four Indigenous students from Years 8 – 12.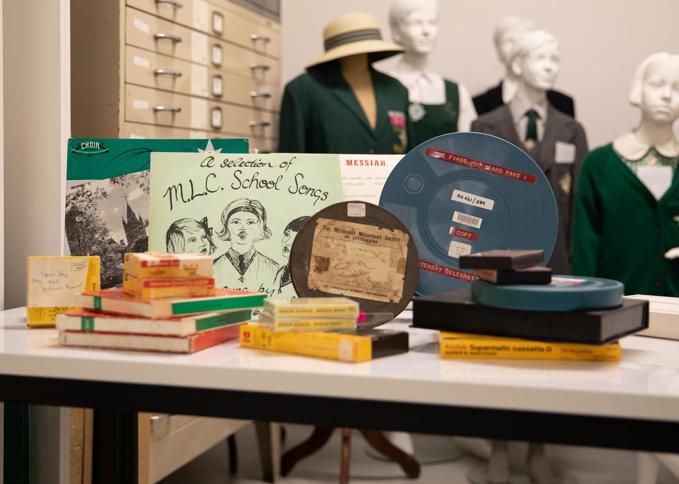 The MLC Archives
The MLC Archives have embarked on an ambitious and vitally important project to futureproof our unique and irreplaceable history. Our entire collection holds over 22,000 items, many of which urgently need to be digitised due to obsolete technologies (cassettes, film, records, and video tapes) and the deterioration of the materials themselves. Thanks to a generous bequest, the digitisation project has commenced.
Ways to give
Every member of the MLC community has the opportunity, all year round, to contribute in a way that will have an immediate and tangible impact on the education of current and future students and staff. Every gift, no matter the size, is greatly appreciated.
Support girls and young women who would otherwise not have the means to attend MLC
By providing a gift for Scholarships, you can support students whose personal financial circumstances would prevent them from attending MLC. Scholarships enable girls from a diverse range of backgrounds (Melbourne, rural and regional areas, and Indigenous communities) to be able to come to and access an MLC education.

A transformational gift to Scholarships can make a significant difference in the lives of many girls; this can be for a limited term or in perpetuity. As an example, two of our science scholarships – the Thomas Henry Scholarship and Jozil Scholarship were made possible due to two generous gifts of $1 million dollars helping promising science students to excel and promoting women's entry into science.
Enhance the learning environment for girls

From enhancing the resources of the MLC library to providing innovative physical environments that enhance learning and meet the future needs of students, your gift to the MLC Library and Buildings funds will ensure MLC students have access to resources and facilities that enhance learning and wellbeing.
A transformational gift can ensure access to unique collections and resources are available for students or transform the learning environment of our students, such as was the case with a major gift made for the Nicholas Learning Centre, which saw the new home of our year 7 and 8 students further enhanced as an exceptional learning space where our students have the tools and facilities for dynamic 21st Century learning.  
Leave a gift in your Will
"My gift to the College in my Will is my practical way of helping MLC to continue to make a meaningful difference in the lives and education of young women throughout the many years to come. Just as the generosity of generations past has been so instrumental in making MLC the vibrant and amazing hub of teaching and learning that it is today, a bequest represents a very special way in which we ourselves can be an ongoing part in MLC's vision for the future – a legacy that will be perpetuated in the life of the College."
- Marjorie Nicholas OAM (Thompson 1956) Stella Argentea Society Patron
In 2004 the Stella Argentea Society (meaning Silver Star) was established to recognise and honour the generosity of those who have chosen to leave a gift to MLC in their Will. We invite you to leave your legacy and make a positive change to the education of future generations and become a member of the Stella Argentea Society.
See your gifts impact compound by giving with likeminded people

In 2021, the College was delighted to launch the Circle to acknowledge the life and legacy of Dr Joan Wilkinson AM (1945), one of our greatest benefactors and role model. Being part of a giving circle means combining your gift with others to make a more significant impact to the project that you have directed your donation towards. Membership to the Joan Wilkinson Circle is $1,000 or more annually.
How to give
Members of our community who wish to donate may do so in one of the following ways. Gifts can be made via a single gift or a pledge of up to five years and are tax deductible.