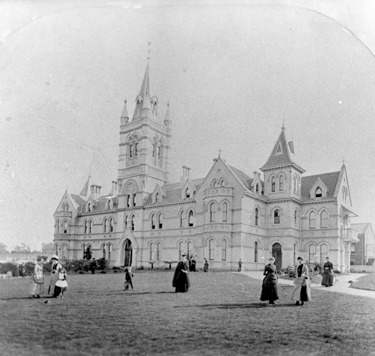 A proud history of excellence
MLC is one of Melbourne's oldest all girls' schools. The original aim of the College was to provide girls with the same educational opportunities as the boys received at Wesley College.
MLC opened on 14 February 1882 after founding Principal, Rev. Dr. William Henry Fitchett, and a committee convinced the Australian Methodist Church that having established schools for boys, it should also open a school for girls.
From its inception, MLC attracted boarders from all around the country. The iconic Gothic Revival building, known as Tiddeman House, situated in the front gardens, has continually been where our boarders call home. It was designed in the style of a grand home to ensure all students felt comfortable in their environment.

MLC has had many strong and unique leaders who have guided each generation of MLC students. Rev. Dr. William Henry Fitchett was Principal from 1882 to 1928. He was succeeded by three ministers: Rev. John W. Grove (1929 - 1938), Rev. Dr. Harold A. Wood (1939-1966), and Rev. Ron A.W. Woodgate (1967 - 1978). David Loader (1979-1996) became the first lay Principal of MLC, and Ms Rosa Storelli (1997 - 2012) became MLC's first female Principal. Mrs Debbie Dunwoody was Principal (2012 - 2013) and Ms Diana Vernon followed as MLC's eighth Principal in 2014. In 2023, MLC welcomed its ninth Principal, Ms Julia Shea.
Although MLC was Australia's first girls' school to be founded by the Wesleyan Methodists, those of all faiths and cultural backgrounds have always been welcomed. This inclusive and accepting environment of the College, as well as being an internationally-minded school, is still strong today.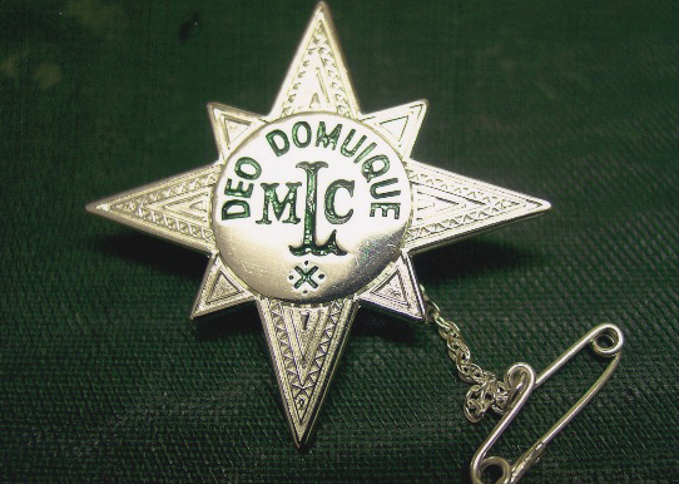 College crest
The Silver Star badge was first used at MLC in the late 1890s. It is one of the College's most identifiable icons and has been worn by every student since.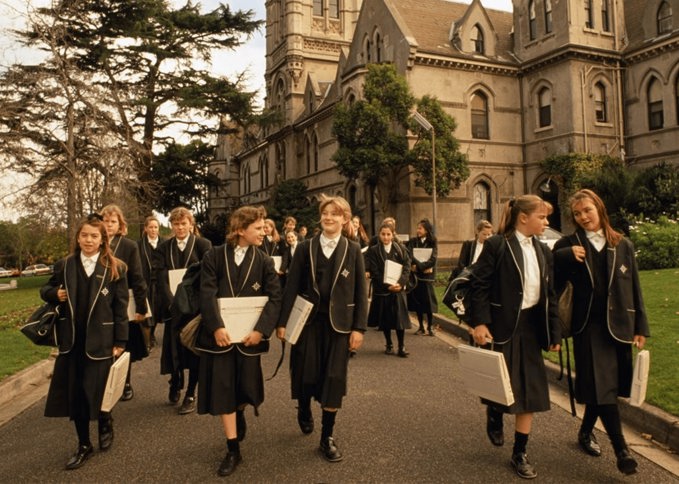 Uniform
The MLC uniform has had many variations over our 140 years. When the College first opened, students were not required to wear a uniform. By 1906, a green hatband and tie were worn by students along with their choice of blouse and skirt. In 1912, certain colours of clothing were required and by the 1920s, MLC's first official uniform consisted of a dark blue tunic, blazer, and hat worn with a white blouse, green tie and green hatband. In 1937, the uniform changed from dark blue to grey. This uniform has often been recalled with dislike by many Old Collegians, but persisted with small changes for nearly 40 years. In 1975, the uniform changed to a green blazer, grey skirt, silver and green pinstriped white blouse and grey v-neck jumper, the latter worn in summer with a green and white check dress. In 2002, the current uniform was introduced.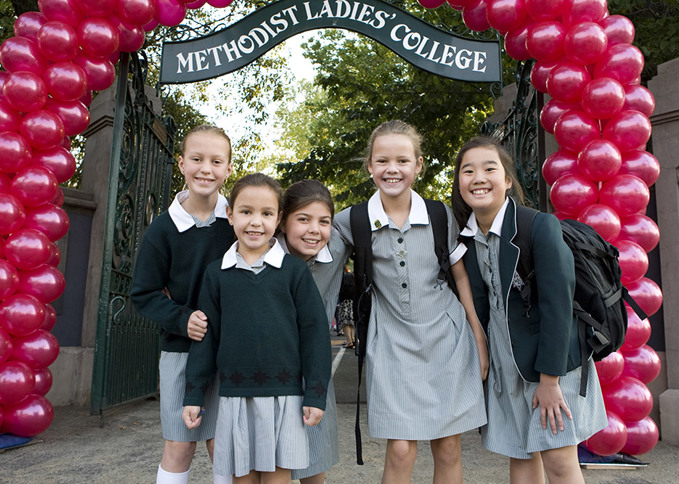 Founders' Day
Each year on 14 February, we honour the College's history with a celebration at the historic Krome Memorial. The gates were erected in 1923 in memory of Mr Otto Krome (Headmaster, 1906 - 1917) and students, staff, families and Old Collegians are invited to pass through the gates and be greeted by the Principal on this special day.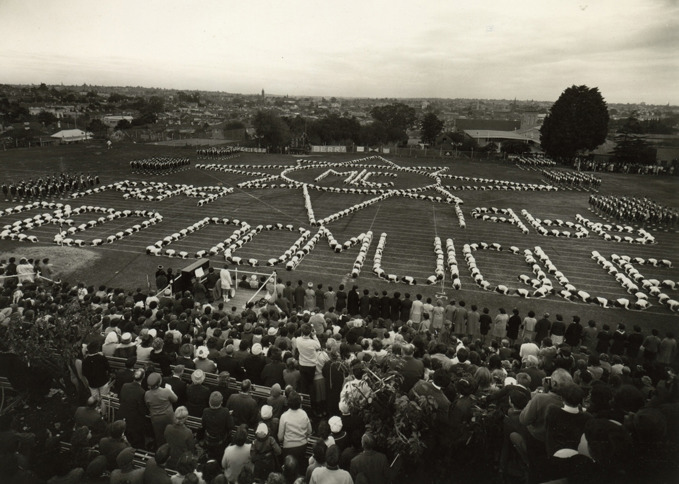 Founding motto
Our founding motto, Deo Domuique, has served MLC for 140 years and counting. Meaning 'For God' and 'For Home', the motto has a broader interpretation than its literal translation. Today it represents being true to one's principles and beliefs, and the importance of being of service to others. It provides a link between our College now and the heritage on which we build.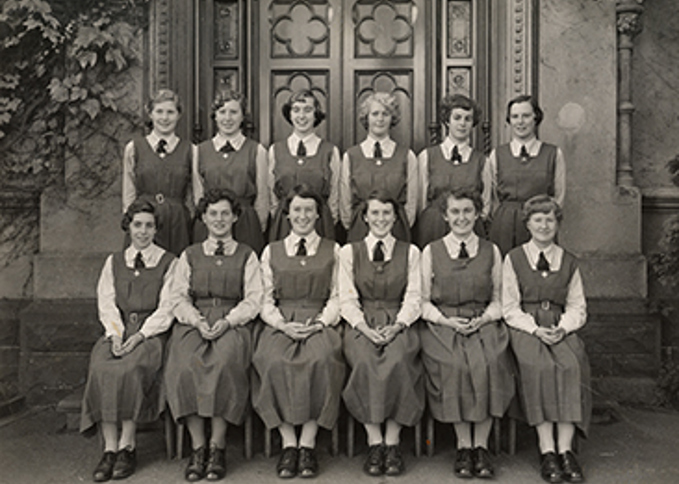 Prefect system
The Prefect system was introduced at the College in 1906, and five girls were elected. Boarding Prefects were established in the 1930s and Wing Prefects were added in 1941. Both College Prefects, Boarding Prefects and Wing Prefects were awarded a gold star badge. We still have College Prefects today, but for many more areas of College life. They include our Senior Prefects, Collect Prefects, Portfolio Prefects, and House Captains, along with a wide range of student leadership positions, such as the Student Representative Council.
House system
The Houses at MLC were first introduced in 1933 by Rev Grove. For five years, the Houses were simply numbered, but in 1937 at a special assembly, the names were announced as Berry, Cato, Fitchett and Krome. Several years later, in 1959, Nevile and Tiddeman were added. In 1979, students in Tiddeman House (which consisted of only boarding students) were reallocated to one of the other five houses. Disbanding Tiddeman House was required due to the smaller number of boarders compared to student numbers in other house groups.
Named after Mr Henry Berry (1836-1923), who was a successful business owner of a salt and general merchandise company. Mr Berry made generous donations to MLC and was a member of the MLC Council.
Named after Frederick J Cato (1858-1935) who was a partner in the grocery business of Moran and Cato. He gave generously to MLC to purchase facilities such as the Cato Building and the College's former branch school MLC Elsternwick. He also funded many scholarships and prizes.
Named after Rev Dr Willian H Fitchett, minister of the Wesleyan Methodist Church and founding Principal of MLC. Rev Dr Fitchett was also an internationally known author and editor.
Named in honour of Otto Krome (1863-1917), Headmaster from 1906 to 1917. Mr Krome introduced the Prefect system at MLC and changed our school colour from blue to green. His five daughters all attended MLC.
Named in honour of businessman Richard Nevile, who was Chairman of the Advisory Committee at MLC from 1936-1966. He was a strong supporter of the College for many years through his business leadership.
College Archives
You can also visit our MLC Archives page here.