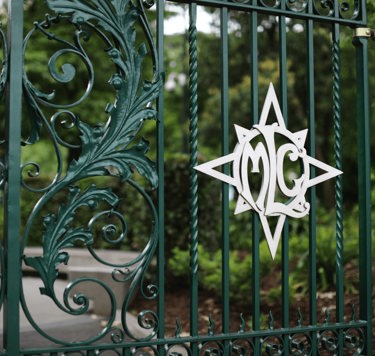 Making world-wide connections
In keeping with our commitment to diversity, internationalism, and ensuring that our students are 'world ready', MLC offers one of the most exciting global learning programs of any girls' school in Victoria.
Our Global Learning Programs facilitate students to make international connections through tours and Sister School Study Tour programs, wherein they gain a greater understanding and appreciation of themselves, others, the environment, world languages, and cultures.
The following opportunities are on offer on a rolling basis (travel conditions permitting):
Cultural and Service Learning Tours
Junior Secondary School
Red Earth Cultural and Service Learning Tour - Year 8
Hong Kong Sister School Partnership Tour (Diocesan Girls' School) - Year 8
Middle School
Tonga Cultural and Sister School Partnership Tour (Queen Salote College) – Years 9 and 10
Ngukurr Indigenous Cultural Tour (Northern Territory) – Year 10
Tanzania Service Learning Tour (The School of St Jude) - Year 10
Senior School
Thailand Baan Than Namchai Service Learning Tour - Year 11
(Global Public Service Academies) Service Learning Tour - Year 11
Curriculum-based Tours
Italy Art tour (biennial)
Tasmania Mona Art tour (annual)
UK Dramatic Arts tour (biennial)
US Society and Culture tour (biennial)
European Choir tour (biennial)
Vietnam Culinary tour (biennial)
Reef to Rainforest Biology tour (biennial)
Outdoor Adventurous Journey Trips (annual)
China Sister School Partnership Tour – The High School Affiliated with Fudan University, Shanghai (biennial)
Japan Sister School Partnership Tour – Gakushuin Middle and Senior Girls' School (biennial)
Sports tours and camps – annual intrastate/interstate/international sporting challenges for sports including gymnastics, cheerleading, swimming, snow sports, rowing and kayaking
Sister School Study Tours
MLC has many years of experience in organising student opportunities to a variety of overseas locations, with long-standing sister/partner schools in a wide range of countries. We have experience in hosting overseas students as well as sending MLC students overseas, and we are able to provide a well-established support network.
Language and Cultural Programs are available to one of MLC's many sister schools:
France – Cite Scolaire Internationale, Grenoble
France – Assumption Bellevue, Lyon
Japan  – Gakushuin, Tokyo
Hong Kong – Diocesan Girls' School
Spain – Gredos San Diego Colegios, Madrid
Chile – The Grange School, Santiago
UK – Downe House School, Thatcham