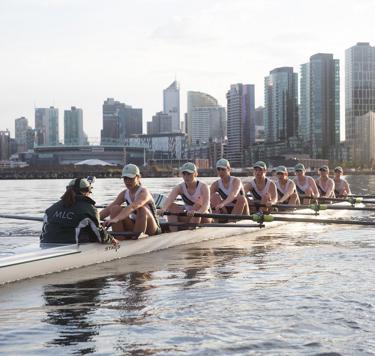 Sporting opportunities for every student
In support of balanced, holistic learning and wellbeing, MLC provides opportunities across a broad range of sports so that all students can engage in the kind of physical activity that appeals to them and suits their individual attributes.
This is why we offer over 30 sports, including swimming, rowing, AFL, netball, athletics and gymnastics.  
From College House competitions and before-school training to state and international-level competitions, MLC's sport program offers something for every student. Regardless of experience, age or ability, all students have the opportunity to participate, challenge themselves and hone their talents.
We cater to students who play for fun through to the aspiring sport professional and offer exceptional facilities and coaching with our elite sport coaches, many of whom are past or present professional athletes themselves.
Sport is an extension of our Physical Education curriculum, and students can engage before or after school, during lunchtime and on weekends in the following sports and activities: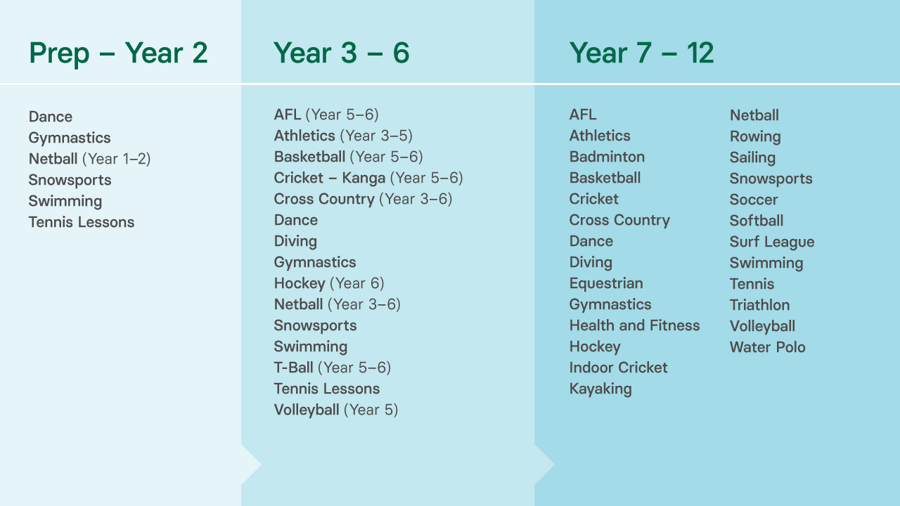 Health and Fitness Programs
With rates of female participation in school sporting activities consistently dropping across Australia, MLC is dedicated to encouraging girls to hit their daily physical activity targets and foster a love of movement. This is why we have also developed a new innovative Health and Fitness program, emphasising mental and physical health through low to high-intensity training programs delivered by specialists. Our secondary school students can enjoy Pilates, Yoga and Spin, to name a few activities.