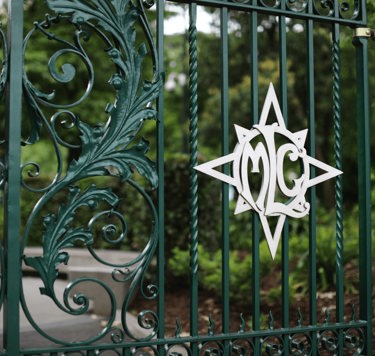 Meet our College Management Team
Schools are communities of people, and leadership requires more than just running an organisation. Our College Management Team (CMT) is dedicated to the wellbeing, development, learning, and opportunities available to our students so they, in turn, are inspired to be citizens the world needs.
Collectively, the CMT brings a depth of knowledge and experience in educational management, as well as many years of experience in a variety of schools to the service MLC and its mission.
This team comprises key representatives from across all areas of the College. The CMT guides the operational requirements of the College under the direction of the Principal.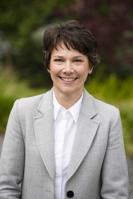 Julia Shea commenced as MLC's ninth Principal at the start of 2023.
Julia is a leading advocate for all-girls education; and has extensive experience in education in a single-sex setting, a background in maths and science and a track record of driving educational excellence.
Prior to MLC, Julia was the Principal of St Peter's Girls' School, an ELC to Year 12 Anglican School in Adelaide, for nine years. Julia has also worked at two pre-eminent boys' schools in Sydney – Sydney Grammar School and Newington College.
Julia holds a Master of Educational Administration, a Bachelor of Science and a Diploma of Education. Mathematics is her passion, and she has co-authored a series of HSC Mathematics textbooks for Cambridge University Press.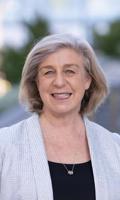 Margaret has extensive educational experience from Prep to VCE. 
In 2014, Margaret was appointed Senior Vice Principal of MLC, having held the positions of Vice Principal from October 2012, Head of Junior Secondary School (Years 7 and 8) from 2006 – 2008 and Head of Middle School from 2009 until September 2012. In her time at MLC, Margaret chaired the College Wellbeing Committee and, in her role as Head of Middle School, had responsibility for the MLC Marshmead remote site. As senior Vice Principal, Margaret oversees the areas of Technology, Learning and Curriculum, and Staff Development and Research.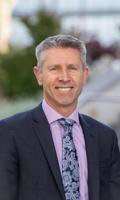 Mark has had extensive educational experience from Year 7 to VCE levels and is committed to providing quality educational opportunities for all students.
Mark was appointed Vice Principal in December 2014 after being with the College since 2003. In his time at MLC, Mark has worked closely with many students and their families in preparation for both the Banksia and Marshmead programs. He has also co-chaired The Green Team (Sustainability & Environment), filled short-term CMT roles and in 2014 was appointed Director of Remote Sites and Sport Programs. In his current role as Vice Principal, Mark oversees the areas of Student Wellbeing, Education Outdoors, Sport, Music, Boarding, Emergency Management, Chaplaincy, and Tours & Exchanges.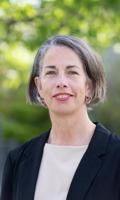 Louise joined MLC in 2020, bringing impressive junior school leadership experience, much of it dedicated to independent girls' education. Her passion for indigenous education was strengthened by her Head of Primary role at a co-educational International Baccalaureate school in Darwin.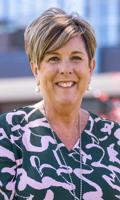 Cathie joined MLC in 2018 as the Head of Junior Secondary School, having had a wealth of experience in a variety of Leadership and Consultancy roles across all year levels and in many different environments. As Head of Junior Secondary School, Cathie has the pleasure of meeting every family new to the College.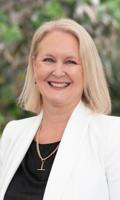 Melissa was appointed Head of Middle School in 2018 after being Head of Junior Secondary School for nine years at the College. Prior to this, Melissa worked as a Krome House Coordinator in Senior School as well as teaching English classes in Year 7, 10 and 12. Melissa has had extensive educational experience teaching students from Years 7 to 12 and in varied leadership roles in a broad range of settings.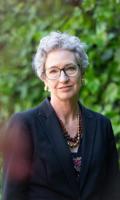 With more than 20 years of education experience, including significant senior school leadership roles, Jennifer is passionate about MLC's vision to support girls to become the citizens the world needs. In the MLC Senior School, she proudly nurtures a culture of kindness and respect, where students are readily able to celebrate their own and each other's success.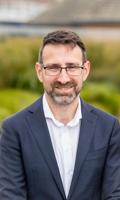 Tim commenced at MLC in 2019 as the Director of Learning and Curriculum. Having held previous leadership roles in the independent school sector in teaching and learning, Tim has a wealth of experience developing and designing learning and curriculum, as well as significant experience leading executive teams. As Director of Learning and Curriculum, Tim is responsible for all curriculum delivery from Years 7 to 12, including working with each Head of Department to develop and implement a strategic plan for the College's teaching and learning aspirations.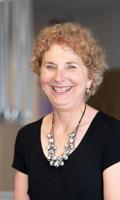 Lisa has extensive experience working with children and young people in both community and educational settings. Lisa was appointed to the role of Director of Student Wellbeing at the beginning of 2010, having previously held the role of Coordinator of Student Counselling and Student Counsellor. During her time at MLC, Lisa has worked closely with many students, parents, and MLC staff with the aim of equipping students with the skills they need to thrive and achieve their best. She has chaired the Anti-Bullying Committee, established a Peer Skills program at MLC Marshmead and most recently, conducted a comprehensive review of Student Wellbeing at MLC, which helps guide our evidence-based wellbeing program PROSPER.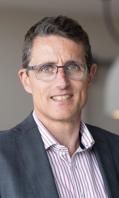 James joined MLC in 2012 as the Director of Corporate Services. His role focuses on both commercial matters and the strategic activities of the College. James has broad experience in the commercial world in organisations with both a multinational focus and also a broad public reach, which assists him in managing the complex operations of MLC. Prior to coming to MLC, James was CFO at the Port of Melbourne Corporation and at Xtralis (a global technology products company), and spent a number of years at PricewaterhouseCoopers. James has extensive experience in commercial operations, international financial structures, mergers and acquisitions, and large scale community infrastructure projects. James has a Bachelor of Economics from Monash University and is a Member of the Institute of Chartered Accountants Australia and New Zealand.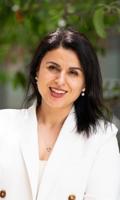 Louise recently joined MLC in 2022.
Louise has over 20 years' of experience in HR leadership, capability building and organisational transformation, working both locally and globally across FMCG, manufacturing, financial services, not for profit, professional services, and education.   Her experience is complemented by studies in Psychology, Human Resources, and Master of Law.
As the Director of Human Resources, Louise is responsible for the oversight of the people function across the College, including workforce planning, talent acquisition, onboarding and induction, capability and compliance, payroll, and workplace relations.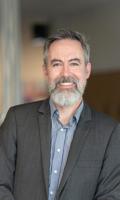 Mike commenced at MLC in 2021. He has more than twenty years' experience in technology management and leadership roles in the higher education and NFP sectors. His qualifications are in science, education, computing, and business administration. As Director of Information Technology, Mike is responsible for overseeing all aspects of the College's IT services, networks, servers, applications, AV, and end-user computing facilities. He is passionate about establishing a technology vision backed by service management and IT governance principles and processes.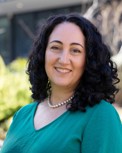 As Director of Community Engagement, Aimee is responsible for the development and execution of brand and communication strategies to strengthen MLC's reputation as a leading girls' school and, most importantly, building engagement with Alumnae and Parents/guardians by nurturing and facilitating meaningful relationships with MLC.
Aimee has extensive executive experience leading and implementing successful consumer-focused strategies for prominent organisations across Banking and Finance, Community Services and Education. With a diverse educational background, Aimee holds a Foundations of Directorship Certificate from the AICD, a Master of Business Administration (MBA) from the Australian Graduate School of Management, and a Bachelor of Science with a major in Psychology from the University of New South Wales and a Major in Marketing from ACU.