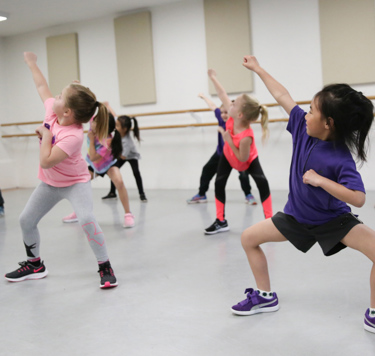 Fun and welcoming dance lessons
The MLC Dance Program offers a variety of different dance styles in Kew, including Ballet, Contemporary, Hip Hop, Jazz and Tap.
Dance classes are available to kindergarten children through to school-age students. Classes are open to both MLC students and members of the community. Highly skilled dance instructors teach all dance styles, and students can demonstrate their dance knowledge and performance skills through a mid-year dance recital and an end-of-year concert.
We also run an internal dance competition, "MLC Dance Stars Challenge", for MLC Dance Students only. This is an excellent opportunity for MLC students to develop their self-esteem and confidence in the performing arts.
Dance styles
In 2023, we will offer dance classes in six styles to MLC and non-MLC students: Acro Dance, Ballet, Contemporary, Hip Hop, Jazz, and Tap.
Acro Dance is a beautiful fusion of the artistic motion of dance and the athleticism of Acrobatics. Acro Dance presents all the skills on the hard floor, seamlessly integrating musicality, emotional expression, extension, control and line.
Classical ballet builds a disciplined technical foundation of dance skills. It is graceful, flowing and precise and nurtures individual artistic expression.
Contemporary dance is a style of expressive dance that combines elements of several dance styles. Contemporary dance encourages natural, spontaneous movement.
This dance style is often done in bare feet.
Hip Hop dance can be performed in many styles of music. This popular dance style combines elements of various street dance styles set into a choreographed routine. You will learn arm, leg, head and body movements combined with upper body isolations, rolls and some floor dance.
Jazz dancing showcases a dancer's individual style and skill. It is energetic and fun using popular music to execute fast-paced moves, fancy footwork, big leaps and quick turns.
Tap is a dance style characterised by using the sounds of tap shoes striking the floor. It is an exciting form of dance that uses your feet to create percussive beats, rhythmic patterns and timely beats. The sound is made by shoes with a metal "tap" on the heel and toe.