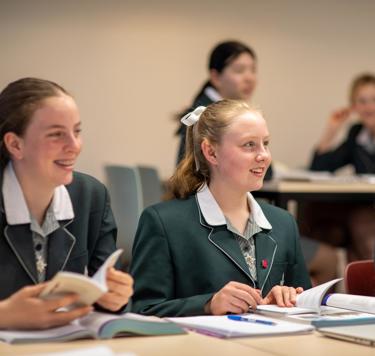 Discover our outstanding results
MLC is an open-entry, non-selective school that consistently ranks among the top 1% of private schools in Victoria for both Primary and Secondary education.
Our exceptional programs, staff and learning environment ensure our students achieve outstanding academic results, well above both state and national averages.
As a proud provider of a holistic, well-rounded education, we celebrate our students' achievements in all areas. This includes academic and sporting achievements, accomplishments in music and the creative arts, excellence in leadership, contributions to community service, and those students who have conquered personal goals.
VCE and IB Scores
Congratulations to the Class of 2022
The entire MLC Community is immensely proud of our Year 12s and their ability to make the most of every opportunity and be supportive of one another. They model maturity and leadership to our younger students, who look up to them for reassurance and inspiration.
Of our 2022 students:

In overcoming the last few years of lockdowns and disruption alongside more general global uncertainty, all our Year 12s have displayed resilience, courage, and willingness to try their best. This, in itself, deserves acknowledgment and celebration.
As displayed below by the huge variety of subjects and co-curricular activities they have all participated in, these students have, importantly, explored the diversity of their passions and interests.

We are privileged to be able to provide our Year 12 students every opportunity to pursue their preferred subject pathways, with the largest subject offering of any girls' school in Victoria across VCE and VCE VET, and the interdisciplinary International Baccalaureate Diploma (IB), which we have been offering for over 20 years. The students' passions and broad skill sets will inevitably unfold themselves into varied and interesting pathways throughout their higher education and future careers.
National Assessment Program- Literacy and Numeracy (NAPLAN) test results
MLC students performed well above the national minimum standard for our states and territories on all 20 NAPLAN measures and is one of the highest performing schools in Victoria.
NAPLAN data provides a summative, nationally comparable understanding of student performance in reading, writing, language conventions (spelling, grammar and punctuation) and numeracy at a point in time.
We know that NAPLAN isn't a perfect representation of a student's progress, but it is one aspect of a school's assessment and reporting process that is used in conjunction with ongoing assessments made by teachers about student progress. When used effectively, NAPLAN data provides schools with a benchmark to allow teachers to tailor their curriculum and address specific gaps. We use NAPLAN data in a formative way to identify gaps in teaching and learning which we then address in future planning.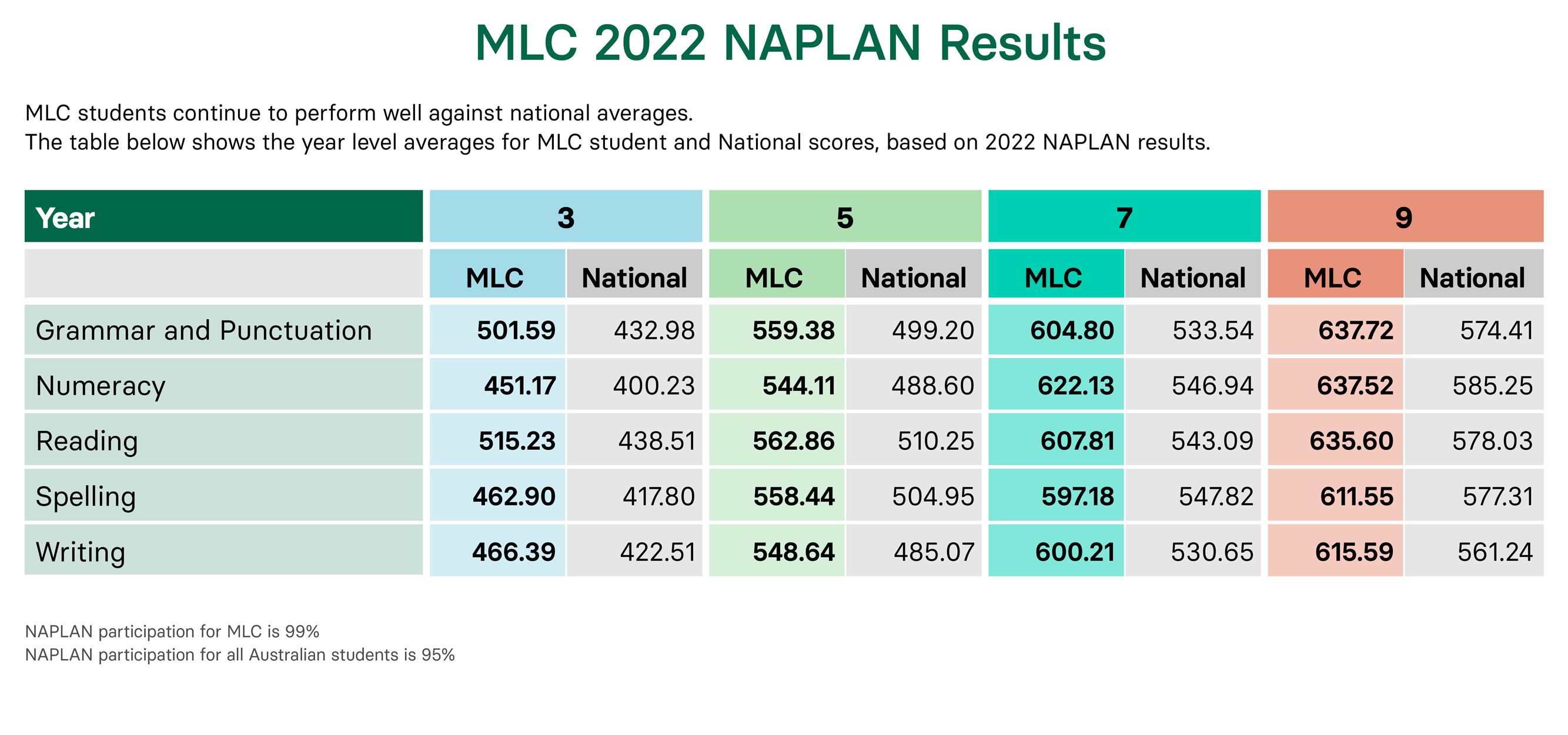 This progress demonstrated by our Year 3-5 students is something we expect to only continue to grow thanks to our internationally recognised and evidence-based learning and wellbeing practices.
It's important to recognise that older primary-aged students are still developing essential reading and writing skills as they move through primary school and into secondary school because they are being faced with content, vocabulary, concepts and texts that are increasingly demanding. Students need to be fully engaged in the process and shown the connections between reading and writing.