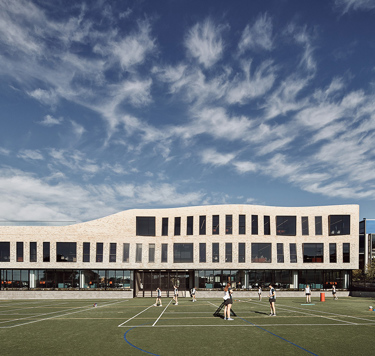 Community sport and fitness programs
MLC's Community Sport program provide a welcome space for the whole community, both MLC students and non-MLC students, to get active, learn new skills, have fun and participate in competitive and non-competitive sports and fitness activities, including cheerleading, dance, diving, gymnastics, and swimming. Our dedicated instructors and coaching teams aim to foster a lifelong love of sport and movement.
MLC runs more than 150 community classes per week for over 900 participants, with over 50 accredited coaches. Classes are held at our Physical Education Centre (PEC), conveniently located at our Kew campus, just off Glenferrie and Barkers Road, in the heart of Hawthorn.
MLC's training venue is exceptional, offering the latest in safety and international-standard equipment combined with expert coaching. MLC provides an opportunity for all children and young people (future, current and non-MLC students) to learn in a supportive atmosphere.
All our community sports programs are led by high-performance qualified coaches many of whom are ex-athletes themselves and understand the importance of coaching, guidance and training for young athletes and sports people.