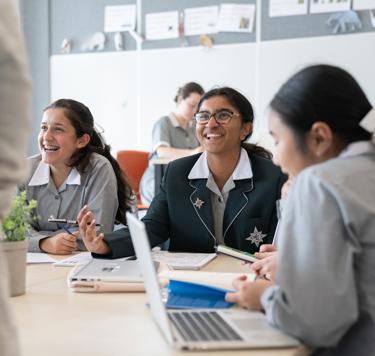 Our comprehensive learning approach
MLC offers a positive and supportive approach to learning that is dedicated to every student's journey.
Our broad and balanced curriculum for learning and wellbeing is guided by our College values and five key principles: relationships, curiosity, critical thinking, creativity, and diversity of achievement.

Our students' day is structured to promote high engagement in the classroom and to best support their learning. As they progress through our four dedicated learning communities – Junior School, Junior Secondary School, Middle School, and Senior School – the full breadth of our subject offerings and learning pathways open to them, offering a world of choice and discovery.
Within each subject, our students are supported by contemporary and evidence-based teaching practices, individualised learning and wellbeing support, and continuous assessment and reporting, so they, and their families, are involved and informed about their progress and the opportunities available to them throughout the College.
Click to enlarge in a new window.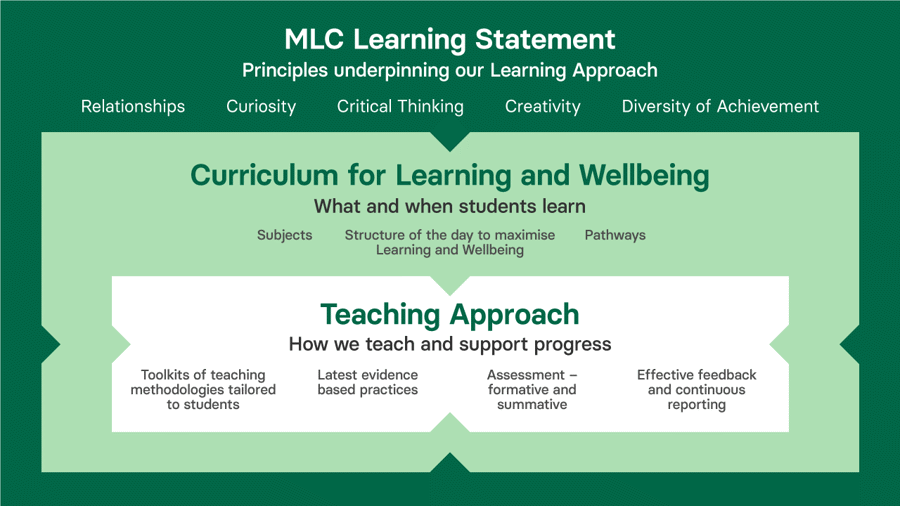 Learning statement
The principles that underpin learning at MLC set out what we value the most about learning.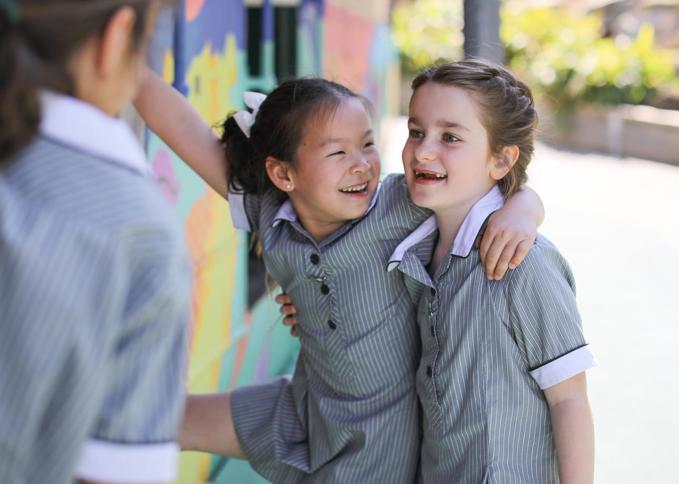 Relationships
Relationships are central to everything that we do at MLC. Respectful, trusting and caring relationships create the ideal conditions for learning. These include learning from one another, in the company of our peers, partnerships with the wider world, as well as the relationship we have with subject disciplines.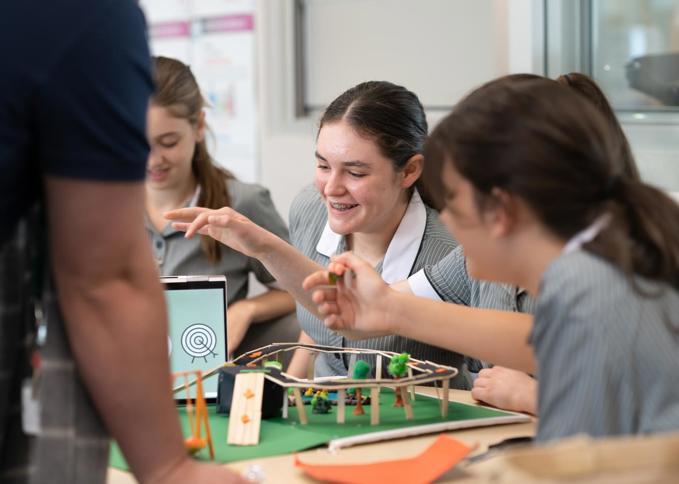 Curiosity
We encourage students to appreciate the role a curious mind plays in great learning experiences. Questions spark new ideas and lead to deeper engagement and discovery.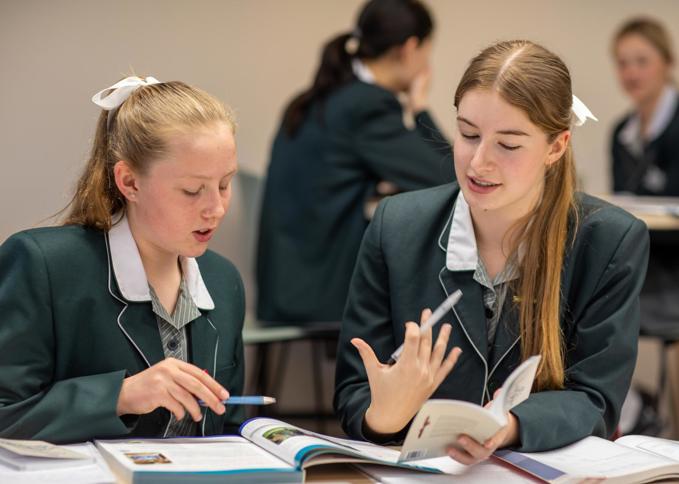 Critical thinking
It is important for students to continually challenge what they think, and the way they think it. By being actively involved in their learning process, they learn to reflect deeply on their experiences and their class materials and to develop critical thinking skills.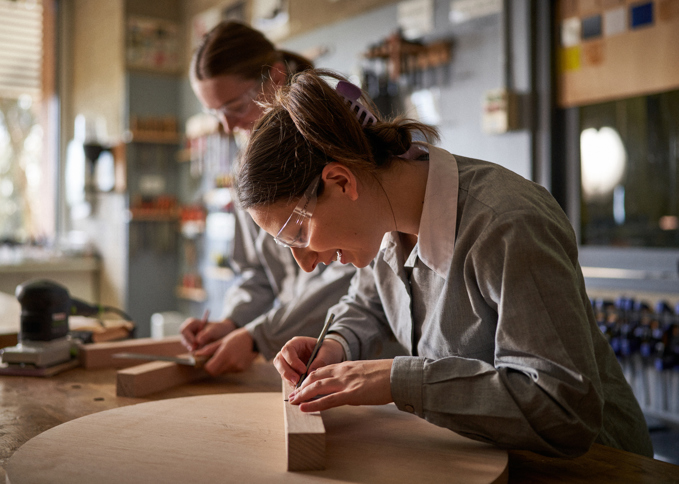 Creativity
We value ideas and innovation. Thinking creatively is another key component of learning and there are plenty of opportunities to develop, share and nurture new ideas across the College, in both our curricular and co-curricular activities.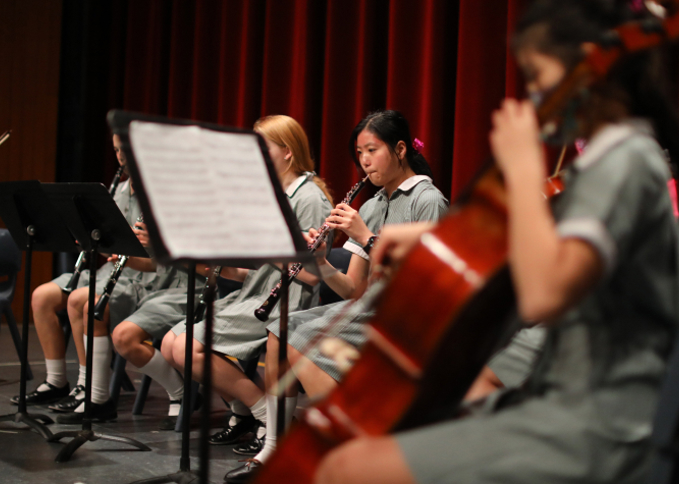 Diversity of achievement
Students are encouraged to explore and demonstrate their interests, passions and talents. This means helping every learner comprehend what achievement looks like for them personally and in all its different expressions. We value diverse measures of educational success.