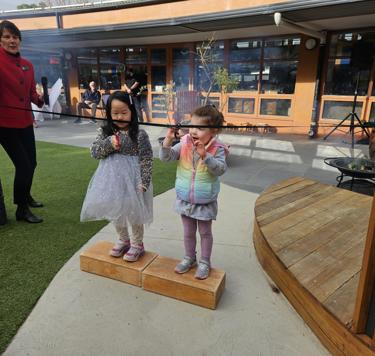 MLC Kindle: Yetta Opening
May 31st, 2023
Kindle's Yetta Outdoor Renovation
How do we encounter our outdoor spaces?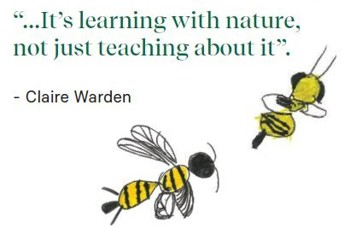 The MLC Kindle research project in 2018 and 2019 centred on learning in the outdoors.
The two-year research project was initially developed to explore whether an abundance of synthetic surfaces was limiting opportunities for children's learning.
We interviewed educators and families, took down observations, and implemented classroom inquiry projects which promoted the child's voice and their right to learning in natural outdoor spaces.
We asked families, "What are your fondest memories of encountering the outdoors?" 
And, "What do you hope for your children?"
Murrundindi, Ngurungaeta of the Wurundjeri people, also provided insight into Indigenous culture and his hopes for children in the outdoors.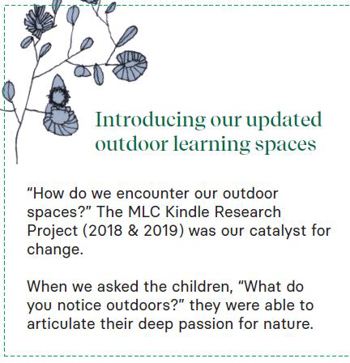 We discovered the way we questioned children greatly impacted the richness of the data. By transforming the question from, 'What do you do outdoors?" to, "What do you notice outdoors?" children were able to articulate their deep passion for nature.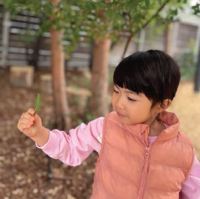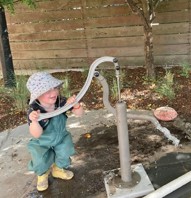 With these encounters in mind, we adapted our Outdoor Curriculum, incorporating greater play experiences through encounters with nature – and a desire to transform our outdoor spaces, Yetta, emerged.
In 2021 the Victorian government announced grants for 'Early Childhood Refurbishment and Playground Upgrades'. Our submitted application showcased our findings, strengthened through the research undertaken and supported by MLC management.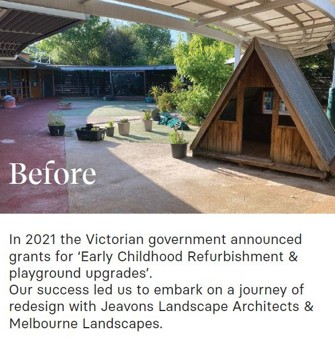 Our updated outdoor areas, including the Sparrows' Nest (6 weeks - 18 months) Outdoor Learning environment, now offer more natural play spaces, with a recyclable water pump, a digging patch, and a yarning circle. There are areas for private play, and a retractable roof to enjoy the outdoors in all weather.
A few pictures from the Opening show smiles all around:
The Yetta upgrade was supported by a Victorian Government Building Blocks Grant.