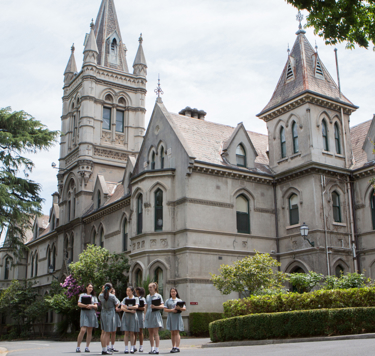 Introducing our new Principal
May 26th, 2022
From the MLC Board Chair, Simon Martin:
After a rigorous national and international search, on behalf of the MLC Board, it is my great pleasure to announce the appointment of Julia Shea as the 9th Principal of MLC, commencing in January 2023.
Julia is a leading advocate for all-girls education; she brings extensive experience in education in a single-sex setting, a background in maths and science and a track record of driving educational excellence. Julia's leadership will build on the progress made under current Principal Diana Vernon, who will pass the baton at the end of the year after a very successful nine years leading MLC.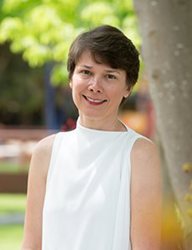 Julia Shea is currently the Principal of St Peter's Girls' School, an ELC to Year 12 Anglican School in Adelaide, a position she has held since 2014. Under Julia's leadership, St Peter's Girls' School has flourished, with the development of bespoke wellbeing, student leadership and careers programs reinforcing the school's reputation as a world-class provider of girls' education.
She has introduced a diverse range of curriculum offerings supported by industry-related partnerships and has underpinned the strong student engagement that has seen St Peter's Girls' maintain an enviable record of outstanding academic achievement. Julia has also overseen significant growth in enrolments on the back of key strategic initiatives and a program of extensive building works that have transformed the campus, including a state-of-the-art Science Centre, which has cemented the school as a leader in STEM education.
 
Prior to joining St Peter's Girls' School, Julia worked at two pre-eminent boys' schools in Sydney – Sydney Grammar School and Newington College. As Deputy (Academic) at Newington, Julia oversaw the introduction of the International Baccalaureate Diploma Programme and Vocational Education and Training Courses and hence has a great affinity with the diversity of pathways offered at MLC.
Julia holds a Master of Educational Administration, a Bachelor of Science and a Diploma of Education. Mathematics is her passion, and she has co-authored a series of HSC Mathematics textbooks for Cambridge University Press. Julia has three adult daughters, all of whom were educated at all girls' schools from Kindergarten to Year 12. She is passionate about sport and believes schools must provide a dynamic, contemporary and competitive sports program that fosters participation, fitness and excellence.
Most importantly, Julia's educational philosophy is underpinned by the knowledge that education is about relationships. Schools must be places in which all girls can find a real connection and help build a genuine sense of community.
The past nine years have seen numerous milestones achieved under the leadership of Diana, and at the end of 2022, she will leave MLC in a very strong position. The Board thanks Diana for her tremendous contributions. She has enhanced the College's reputation as a leader in the education of young people, extending our strong track record of academic performance, developing MLC's breadth of programs and international links, transforming the Kew campus to better support students' learning and building a highly-skilled and dedicated management team. We will communicate later in the year with further information about opportunities to acknowledge Diana's contributions to MLC.
As we farewell Diana later this year, we do so with the confidence that Julia will build on Diana's legacy and further advance the College's excellence and innovation in girls' education. Julia is another outstanding educator and experienced Principal. The Board and I look forward to supporting her as she leads the College into the future.
In accepting her appointment, Julia shared with the Board, "I am very much looking forward to leading MLC and am cognisant of its proud and rich history, and the wealth of talent that exists in this amazing school. I'm very keen to work with all members of our school community, past and present, to identify ways in which we can further build on this foundation of excellence. Whether our students are aspiring scientists, authors, athletes, chefs or political lobbyists, MLC will continue to be a school that will help them find their place both inside and outside the classroom, and I look forward to supporting them on that journey. I'm truly delighted to be joining you all and can't wait to meet you in the months ahead." 
We are confident Julia, alongside our MLC Management Team, will continue MLC's reputation as a leader in education, providing an unmatched breadth of learning and wellbeing experiences and environments that inspire and support our students to find and nurture their individual interests and talents, forge their own paths and achieve their best.
Yours Sincerely,

Simon Martin
MLC Board Chair