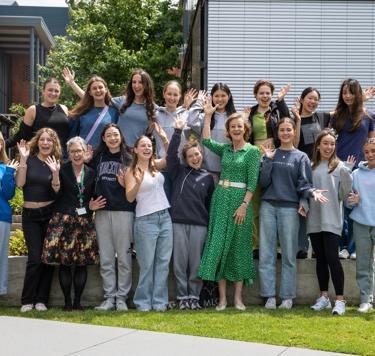 Congratulations VCE Class of 2022!
December 12nd, 2022
Congratulations MLC's VCE Class of 2022! Despite the challenges of the past few years, they have achieved outstanding VCE results, including some of the highest ATAR scores in the state, continuing the College's long tradition of academic excellence.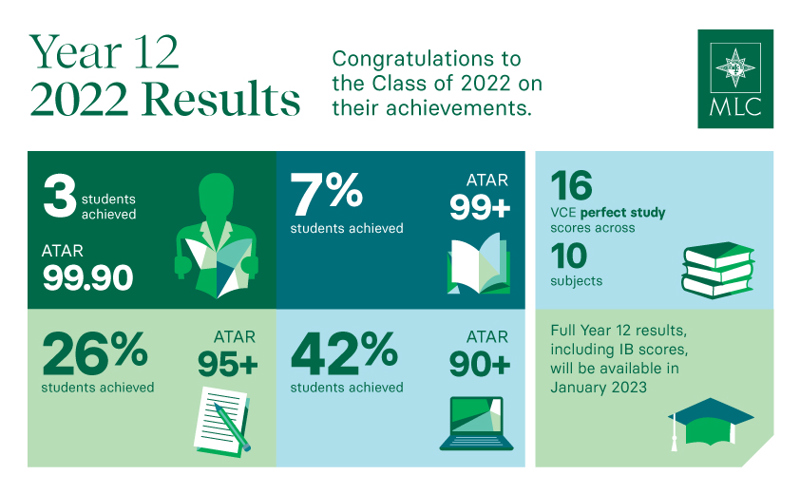 16 perfect study scores were achieved in 10 subjects – including Biology, Business Management (3), English (3), Food Studies, French, Legal Studies (2), Further Mathematics (2), Mathematical Methods, Specialist Mathematics, Psychology
Special congratulations to Cathy Wu, Sophie Yang, and Violet Zheng, who are MLC's VCE Duces, each achieving an ATAR of 99.90, and Clare Beaton-Wells and Natalya Kay, MLC's VCE Duces Secundae, each achieving an ATAR of 99.85.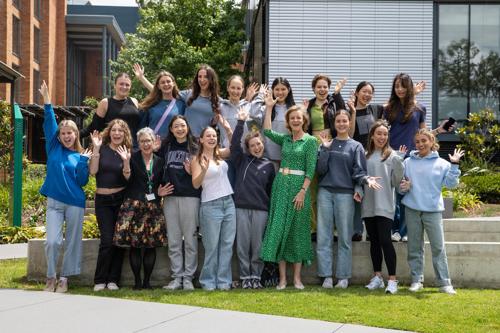 Some of the VCE Class of 2022 came into the campus to celebrate their achievements, pictured above with Principal Diana Vernon and Head of Senior School Dr Jennifer Bailey Smith.
More Than Their ATAR Scores
MLC places great emphasis broad learning and co-curricular activities where every student can find their passion. Students are encouraged to explore their interests and participate in one of the College music ensembles, productions, sporting teams, student clubs, action groups, or get involved in a community service project that is meaningful to them. Principal, Diana Vernon says, "Our Year 12s led the way for our younger students as student leaders and role models. Now, as alumnae, they will be 'the citizens the world needs'."

She adds: "Our committed and professional teachers and educational support staff encourage our students to achieve their aspirations and realise their dreams."

MLC Duce, Sophie Yang, agrees that the key to getting through Year 12 is about finding the right balance, and encourages future students develop "good time management" and "do other things other than study."

For Sophie, it was her participation in sport that sparked off an interest in studying medicine: "Through playing basketball I came into contact with doctors and that's how [my interest in medicine] got started."

Ms Vernon looks forward to seeing what the future holds for these promising students:
"Their passions and broad skill sets will now unfold themselves into varied and interesting pathways through higher education and their careers."

We look forward to celebrating the achievements of our 2022 IB students in early January 2023.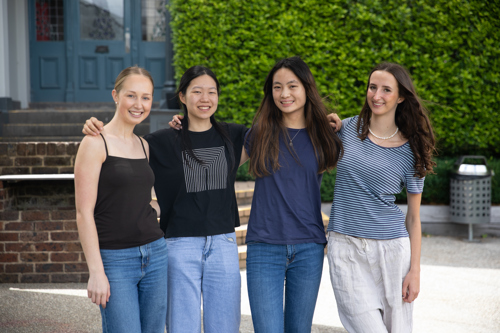 From left: Dux Secundae Clare Beaton-Wells, Dux Sophie Yang, Dux Violet Zhang, Dux Secundae Natalya Kay.