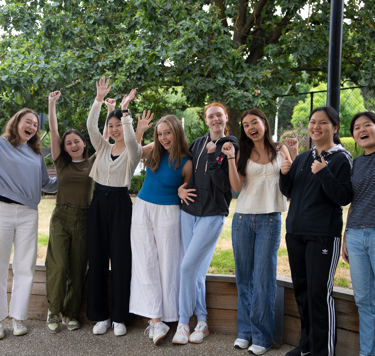 Congratulations IB Class of 2022!
January 4th, 2023
Congratulations to MLC's IB Class of 2022! Their results are exceptional and complement the outstanding VCE results received by our Class of 2022 last month.
Topline statistics for our IB cohort, include:
3 students (10% of the IB cohort) achieved an ATAR of 99.95
7 students (23% of the cohort) achieved an ATAR of 99 or above
84% of students achieved an ATAR of 90 or above
The median ATAR for the IB cohort is an outstanding 96.45
3 of our IB students (10% of the IB cohort) have achieved perfect scores of 45, and a further 3 students achieved an IB score of 44, equivalent to an ATAR of 99.75. Congratulations are extended to Stephanie Liang, Nadine Lim and Jasmine Xu as MLC's IB Duces, and Ashleigh Hughes, Nicola Munday and Grace Yuan as IB Duces Secundae.
The IB Diploma aims to inspire and shape globally-minded, inquiring, knowledgeable, confident, multilingual, and caring young people, which the IB Class of 2022 certainly has demonstrated.
This year's results reflect the strong critical thinking skills and self-confidence that the IB Diploma aims to foster in students.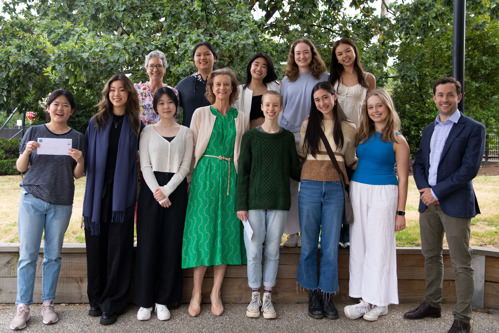 Students from the IB Class of 2022 came into campus to collect their results, pictured above with Principal Diana Vernon, Head of Senior School Dr Jennifer Bailey Smith and IB Coordinator James Prowse.
The Benefits of a Well-Rounded Program
The IB requires students to select a subject from six different subject groups - from language to societies and mathematics - as well as undertaking self-directed research in an extended essay, 'creativity, activity, service' (CAS) projects and a course in the theory of the nature of knowledge.
It is this balance of subjects that appealed to IB Dux Jasmine Xu.
"The IB offers breadth. I like how you become a really balanced individual at the end.
"The other appeal was the community of the IB students, we really do form tight friendships and have that sense of support."
Nicola Munday, IB Dux Secundae, agreed the diversity of subjects in the IB had appealed to her as well as doing CAS activities at the same time: "I didn't want studying to take over my life in Years 11 and 12. The CAS program inspired me to undertake IB because it encourages you to stay involved in the community and do activities you enjoy."
As 2022 Wellbeing Prefect, Nicola is a passionate advocate for students looking after their mental health, particularly for those who are coming up to their senior years. "Don't forget to prioritise yourself," she says. "Focus on your mental health; that's the most important thing, not the score at the end."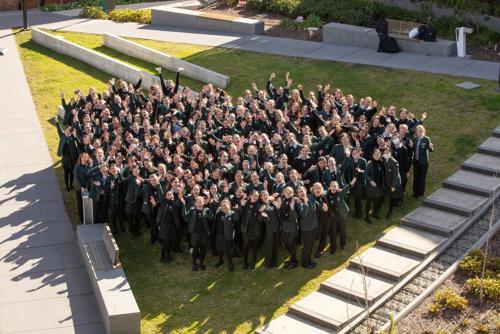 Overall Year 12 Results
The IB results, combined with the VCE results received in December, represent truly outstanding results for the entire Year 12 Class of 2022.  Their combined, top-line statistics are below:
3 students achieved an ATAR of 99.95
25 students achieved an ATAR of 99 or above, placing them in the top 1% of the country
31% were in the top 5% of the country with an ATAR of 95 or above
47% were in the top 10% of the country with an ATAR of 90 or above 
Furthermore, we are incredibly proud of the diversity of interests and talents within the year group, the co-curricular activities they have enthusiastically taken part in, the leadership and role modelling to younger students, and the support they have shown one another.
As Principal Diana Vernon says, "With university submissions set to close shortly, we want to once again remind each and every student that their ATAR does not define them."
"There are many different pathways students can take to reach their desired goal, and it is their persistence and resilience that will equip them for a successful future."
We look forward to following the journeys of these students as they forge their own bold paths.